Review of Asset Class Returns
Asset class returns over the last year (14 September, 2015 – 14 September, 2016).
I have mentioned previously on this blog that we are entering a lower return environment and looked at expected returns over the next 10 years "Looking Ahead at Markets and Inflation" (updated in December 2015 "Expected asset Class Returns over the next 10 Year").
It is therefore interesting to see how the different asset classes have fared over the last year in comparison with the 10 year forecasts by Coronation Fund Managers.
JSE ALSI:   9.19% (above cash and inflation; the best performing SA asset class, but still only single digits).
Cash: 7.22%
Bonds: 8.35%
SA Property: 3.16% (strong gains YTD but has come under pressure recently)
Foreign Equity: 6.62% (in USD). 12.53% (in ZAR).
The rand has been very volatile over the same period (see graph below)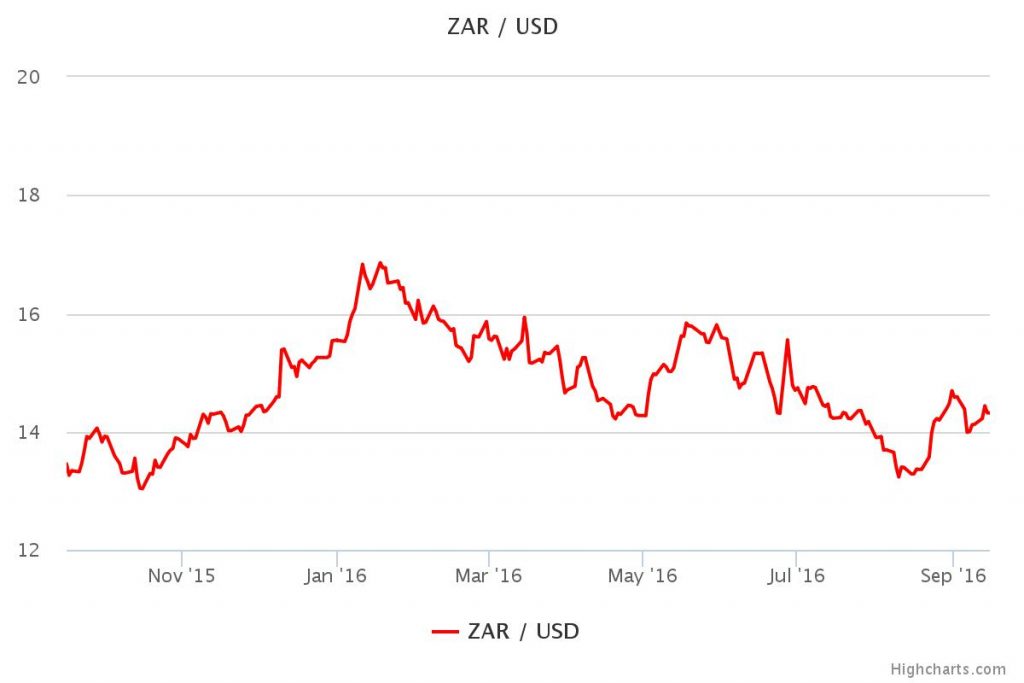 Source:  Investec Asset Management / Fund Analytics / Moneyweb