The Vibrancy & Vultures of Zambia
The image of Africa before Covid was of lions on the move, excitement, rising GDP. Having just visited Zambia, flavour of the month for its smooth handover of power, let me suggest Africa's image now is best portrayed by the vulture.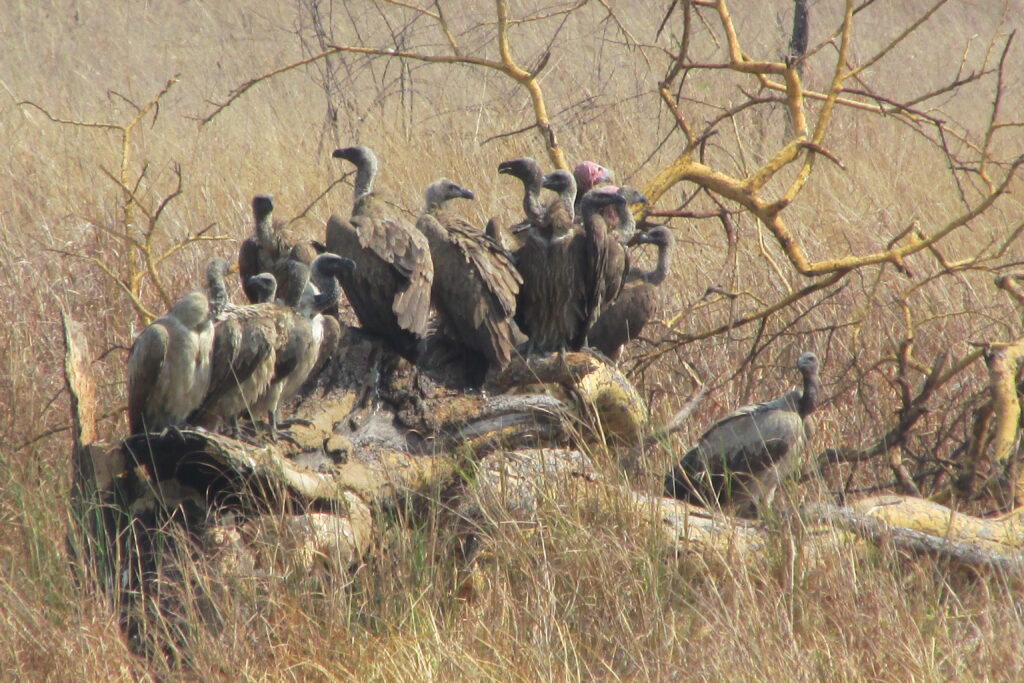 Don't get me wrong, or as politicians love to say these days 'let me be clear.' I love vultures. Awesome, magnificent creatures that soar on thermals, yet clear up nature's dead, dining on botulism and anthrax which could kill us all.
I do not think Zambia is dying, far from it. But there has been a lot of death everywhere in Africa and it is far from over. The vulture is there to remind us of our inevitable end, and that we need to do what we can while we can to postpone its feast.
Zambia is a neglected African country, despite its copper wealth. Rarer than witnessing a cheetah kill is seeing successful and peaceful transfer of power on the continent.
We set off to look at Zambia, staying at four places in a country the size of Texas. Some years ago I interviewed President Chiluba, now I hope to interview new leader Hakainde Hichilema, but will have to wait until after his honeymoon 100 days in office.
Already there is a sense of newness, of fresh hope, of a move away from rampant corruption. A bit like the vaunted 'new dawn' President Cyril Ramaphosa promised South Africans.
Every Zambian told me they were now more hopeful, although some are naturally cynical.
HH, as he is called, is a Seventh Day Adventist (or SDA as many refer to the church). A small sect in South Africa but in Zambia second in size only to the Catholic Church. He is wealthy and from the South, all causes for hope among many Zambians.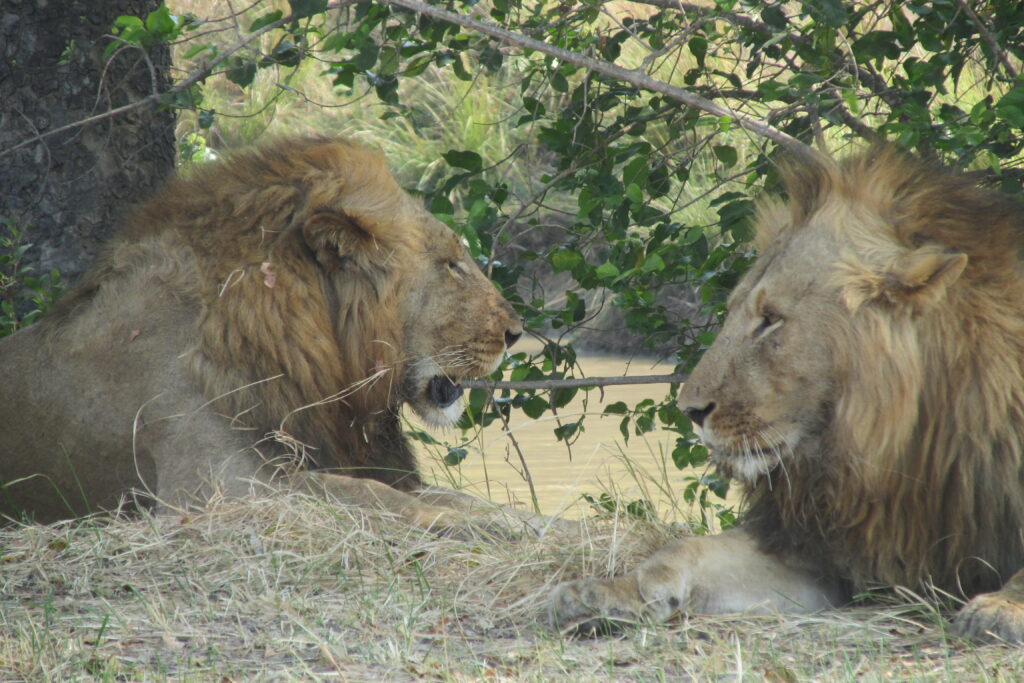 As we settled into Tongabezi, a lodge on the river, it was as if the mists of despondency that settled on the mighty Zambezi's lodges were slowly dissipating. The darkness of Covid and the odour of corruption's ugly blight is starting to let in light.
I've stayed in cool places in my time. Very cool game lodges in the Okavango, in Masai Mara, in Mala Mala, Sabi Sabi, Singita. But Tongabezi with its spectacular views, where the Zambezi flows right outside your door is a very, very special place. Huge bed, great bathroom, superb service, all the usual expected five-star stuff. What makes it special is the river, that mighty beast flowing silently, wide, beautifully past rocky outcrops, grumpy hippos right outside your chalet. Soon to tumble over a famous cliff.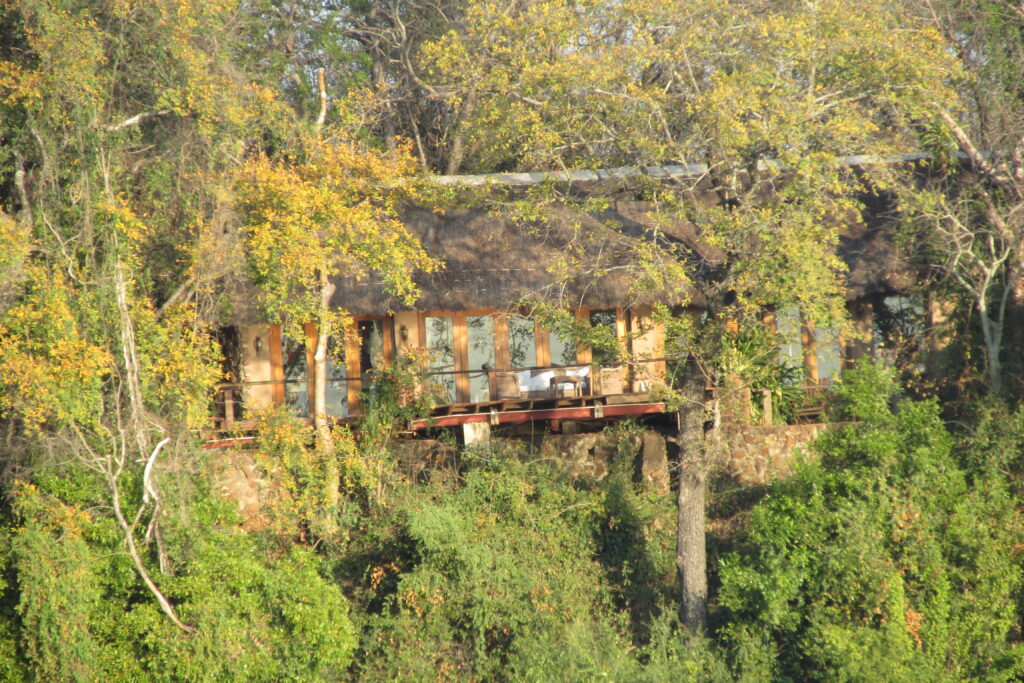 "This place was built with love and passion. You can feel it," my partner, Melanie Chong, says. "There's a feminine touch to the Moroccan theme, someone's taken great care." A Chartered Accountant, Melanie is not given to praise, more to checking balance sheets.
After dinner, in bed our view is the mighty Zambezi, grunting hippos our neighbours, above us Wood Owls call. Soon after gliding past us, the powerful river will fall over the long cliff-face Livingstone named after his queen, which locals call the 'smoke-that-thunders. Man, it's lekker!
Very early one morning I once watched flocks of hundreds of thousands of Red-billed Quelea, millions, perhaps even billions, moving like clouds in the sky, long skeins kilometres long, flocks that seemed to never end, flying at speed, hurrying north to south as the sun rose beautifully behind them, a big red ball coming up through the trees on the Zambian side. First they flew on Zimbabwe's side of the river, then in the middle of the river above our craft, then on the Zambian side east of us, as we floated quietly downriver towards the falls.
We saw hippos, waterbuck, impala, a Hamerkop, a juvenile Fish Eagle, many White-crowned Lapwings, Blacksmith Plovers, a jewel-blue tiny Malachite Kingfisher, Hadeda Ibises, Open-billed Storks, an African Harrier Hawk (or Gymnogene), even a Marabou Stork and a White-backed Vulture. We identified 98 species in six days, not trying very hard.
Breakfast on our deck on the river (I patted myself on the back for identifying a Rock Pratincole on a rock far away mid-river) then off to Livingstone town and the Victoria Falls, always impressive with its majesty and might. An informative two-hour walk with the guide from Tongabezi, Joe, whose knowledge of history, geology, geography, politics, fauna, flora and economics was interrogated, from tree names to bird names to political leaders. He is happy with hope after the recent election. He tells us HH is 'SDA' like most Zambians in the south, and that religion plays a big part in elections. Which brings us to discuss the Jews of Livingstone.
Next door to Tongabezi is River Club, where eccentric owner Peter Jones regaled us for an hour on Zambia's greatness, its part in two Rugby World Cup victories, its Olympic golds, its peaceful history of no wars, no coups, peaceful handovers of democratic governments. His lodge is quintessentially English. A large colonial home dominates, a brace of 11 upmarket chalets (two bathrooms each) grace the river bank with glass frontage. He now offers self-catering as well, Covid having had its effect, and surprisingly has two Kosher kitchens, 'one heavy, one light' he says.
The Jewish connection to Livingstone is news to me: Jews started the town at the end of the 19th Century, then came as refugees from persecution in Latvia and Lithuania and finally in a wave escaping the Nazis. Jones says the town and country put no restrictions on Jewish arrivals, no limits, no requirements, one of less than a handful of countries to not set any restriction. The town has an impressive Jewish Museum, Jones can talk your ear off with tales of individual Jews and their exploits.
Despite tough times, life goes on. Green Safaris owns Tongabezi and has a foundation which funds a school for 280 children. Very impressive, all children are fed daily, have computer access, high level of schooling. Closed for a while during Covid, the foundation still fed the children and had food parcels for their families. Not easy.
Vultures in the trees seem to define the time. They're waiting. Then I spot a beautiful, magnificent, imperial Lappet-faced Vulture, biggest of them, his bill awesome. As I said, I love vultures, they rid us of carcasses, save us from botulism, clear the rot.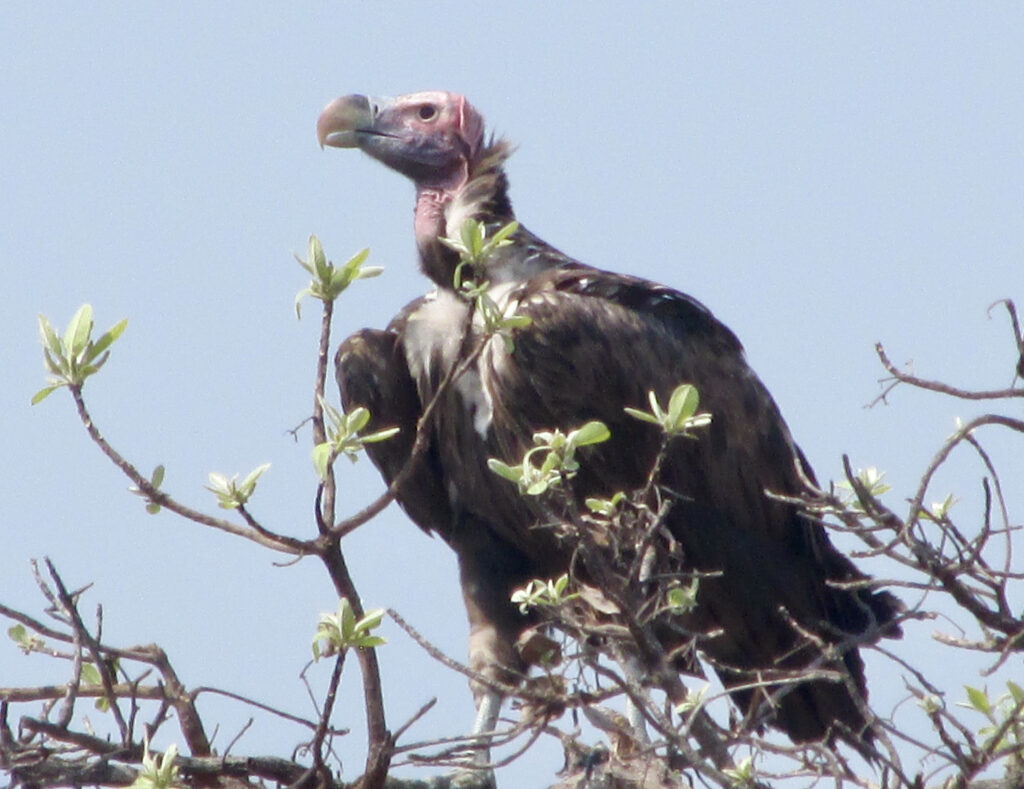 We next stayed at Sindabezi, a tiny resort of five reed chalets on an island in the middle of the river. Fabulous, like in a fable. The Zimbabwe riverbank is a stone's throw away, and it is part of a large game reserve where we saw Giraffe, various buck, wathogs and a herd of 300 buffalo near enough to touch.
As we arrived by boat, a large monitor lizard gave us the evil eye for disturbing its sunning, before scurrying across our path down into the water. I saw my first Collared Palm Thrush, a bird occurring in only a tiny area, a 'lifer' for me.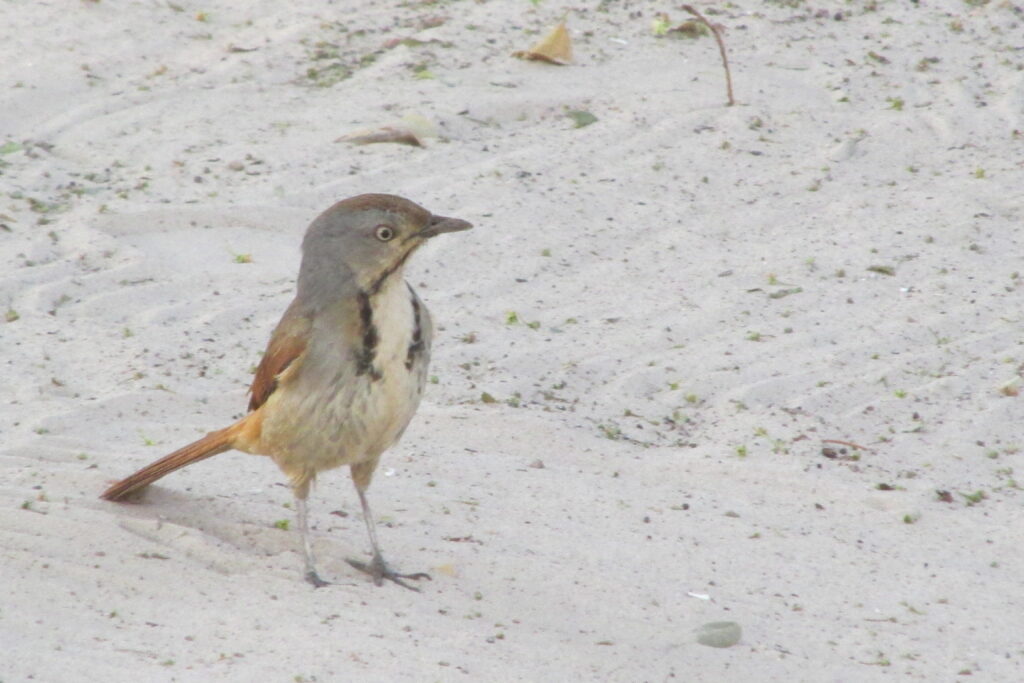 An African Harrier Hawk groped for Quelea in a nest as we lunched on the island. The small boat's skipper, 'Captain' Felix and I bemoaned its new name. We far preferred its old name, which I pronounced Gymnogene but which, our grizzled boat captain assured me, was a 'Jeonojean' often seen on the 'liver' he added. As in many African countries, 'l' and 'r' are interchangeable in Zambia.
The next morning I caught three Tiger fish, landed only two, the third spitting out my hook as I tried to lift him into the boat. "You like catch-and-release. That one earlycatch-and-release" boatman Joe Sandala chuckles.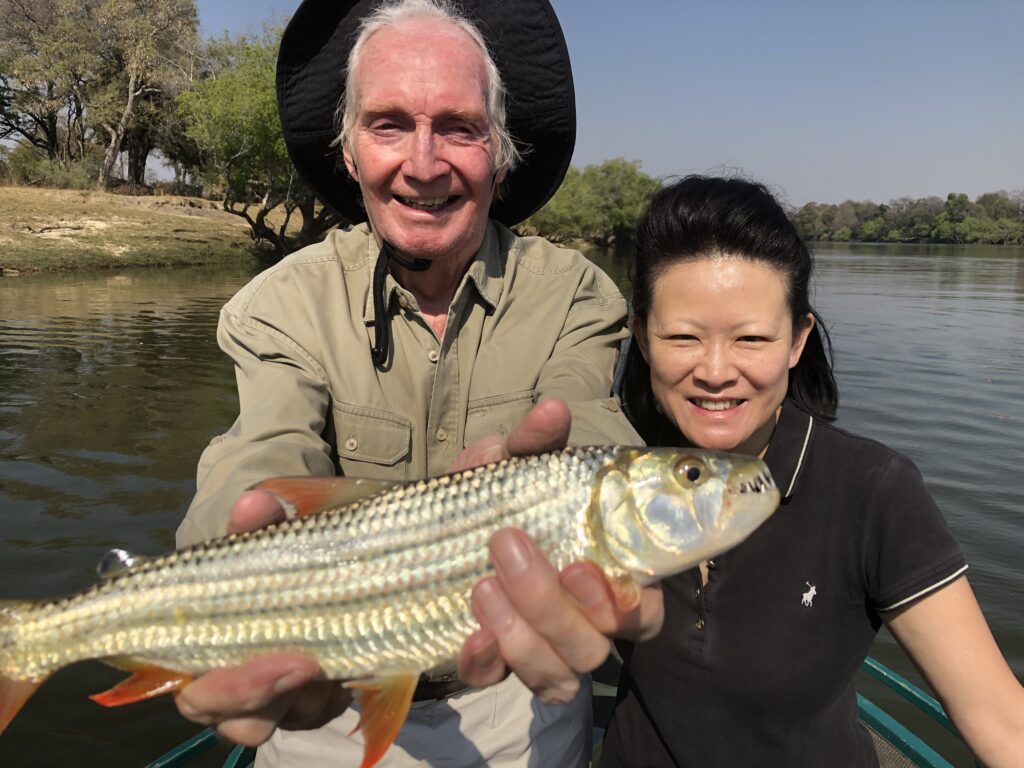 To see some of the interior we flew to Lusaka and took a four-hour cab ride west to Ila, a lodge on the Kafue River.
We arrive pretty exhausted. First thing the manager says, with a smile, is "please exit on the left side of the vehicle, there are hippo near the right." Near? Like a foot away!
Smiling staff warn us to please be careful of the fully grown one, who has a sub-adult with her. Usually foolish enough to brush off game warnings, this one I respect. Hippos are not to be trifled with. An African Wood Owl calls at the door of our fancy tent, hooting a welcome as the sun set across the wide river.
What a place. The big, fat, broad and brown Kafue River is your front garden, occasional elephants in camp complement the two hippos who seem to have taken up residence. "The is a boys' place" Melanie says. "Functional tents. Lovely, but functional. It has engineers' toys, like the silent electric game viewing vehicle and solar-powered electric boat." The food is fabulous, she agrees.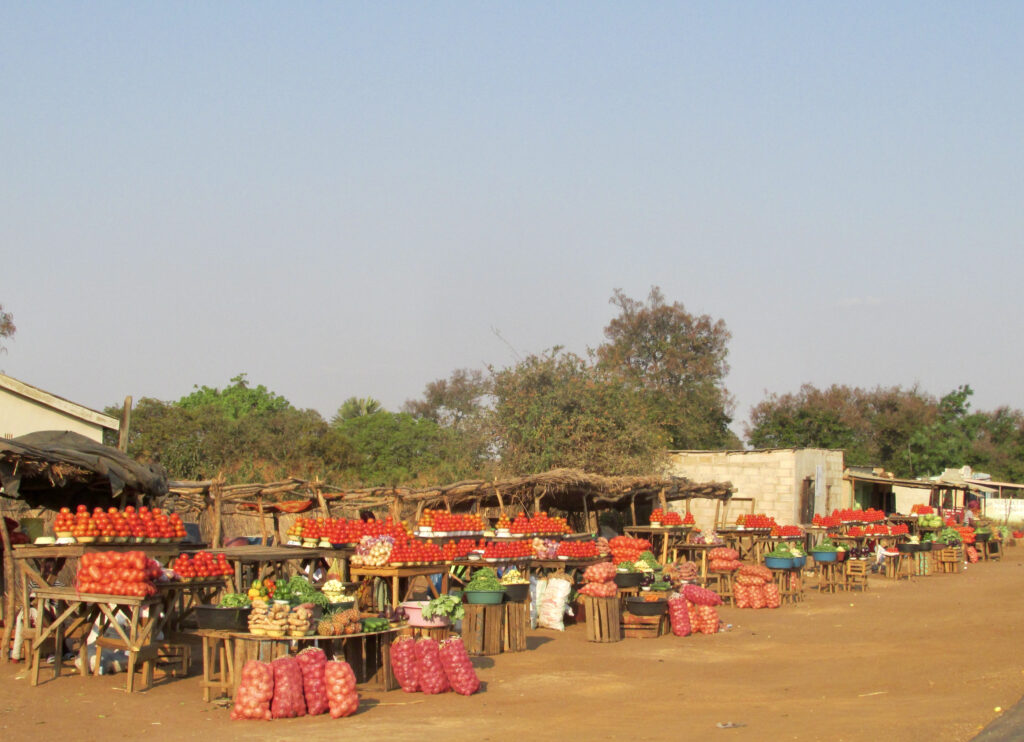 Zambia is filled with dust, heat, people walking, and colour. Red tomatoes, green avocado pears, poverty, bright fabrics, entrepreneurial spirit, copper and gold mining, and many, many tourist lodges. When I'm big I'd like to visit them all.
Click on images to enlarge.