Silver Lining for Distressed Investors: 'sow the Seeds' Now for Future Returns
In a socio economic environment characterised by volatility and deep-seated uncertainty, local investors are understandably spooked. Coupled with three years of poor returns from shares and listed property, many investors are (naturally) questioning why they should not cut their losses and switch to cash. This anxiety was exacerbated following the worst December for US equities since the Great Depression. Yet for savvy investors, there is always a silver lining to market dips.
Let's take a closer look at the trends…
SA asset class cumulative returns for the 5 years to 31 December 2018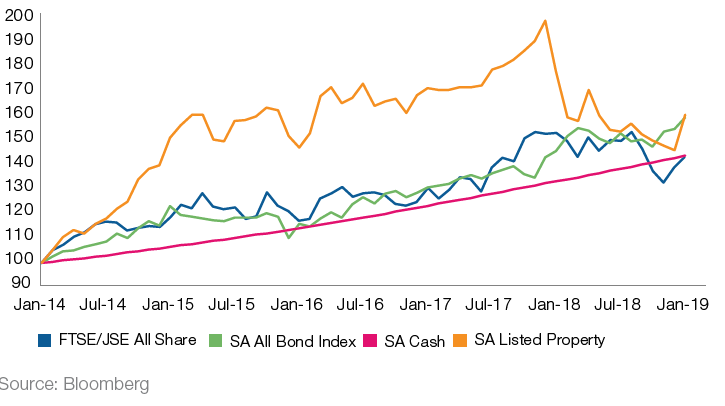 The factors contributing to these disappointing market returns included:
Rising US interest rates
Protectionism (trade war)
Domestic interest rates being raised in November 2018
Problems experienced by corporates (for different reasons): MTN, Resilient Group, Tencent, Tiger Brands and BAT, Steinhoff aftermath.
SA equities have been range bound for almost 5 years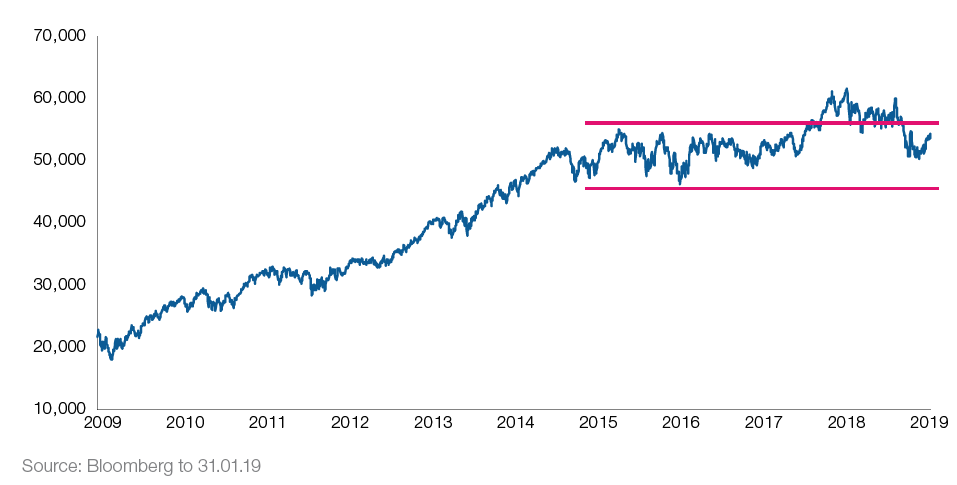 Windows of Opportunity:
Last year's poor equity (share) performance combined with positive earnings growth from many companies has, notably, made SA's equity market (and global markets for that matter) more reasonably priced.
Indeed, the current lower prices means that the probability of inflation-beating returns from SA equities has improved!
Other positive shifts include:
The US Federal Reserve appears to have backed off from its interest rate hiking cycle
Upward inflation pressure in SA appears non-existent, suggesting that the November 2018 rate hike is likely to be the only hike in this rising interest rate cycle. However, a depreciating rand and rising oil prices present risks to this view.
As always, investors must remain aware of key risks:
Slowing global growth
Populist policies
A hard Brexit
Locally, Eskom and government finances.
Notably, these risks are broadly understood by most market participants and are thus reflected in asset prices.
So, where to from here?
To quote Clyde Rossouw, Portfolio Manager at Investec:
"I know we have had three years of very muted returns and investors may be tempted to turn to cash. We believe it is a good time to sow the seeds for future returns from growth assets (e.g. equities)…"
Source: Investec Asset Management